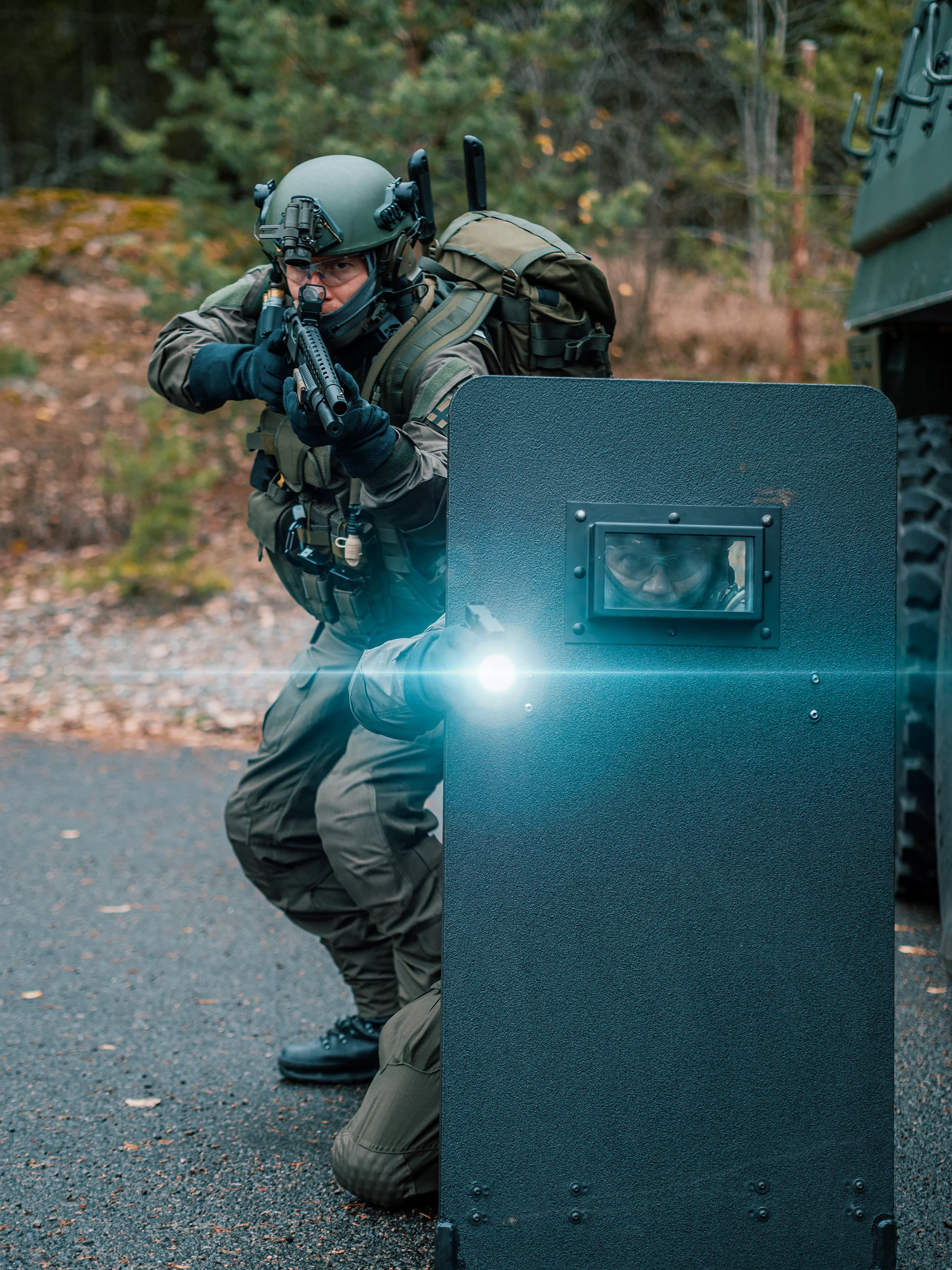 Bulletproof panels and shields
Our range includes high-quality and lightweight ballistic bulletproof panels for all levels of protection. We design, develop and manufacture our products according to your specific requirements. Our basic range consists of high-quality lightweight products that comply with international standards.
Ballistic shields for many uses
Our range includes ballistic shields for different applications and levels of protection. The size, shape and required level of protection of the shields can be developed according to the customer's specifications. Our range includes ready-to-use products for special forces, mine clearance, approaching dangerous targets, training and troop management.
Bulletproof panels and shields
Ballistic bulletproof panels according to the customer's specifications
High-quality and lightweight panels for all levels of protection
Ballistic shields for flexible use and different levels of protection
Shields for special forces, mine clearance or approaching dangerous targets, and more