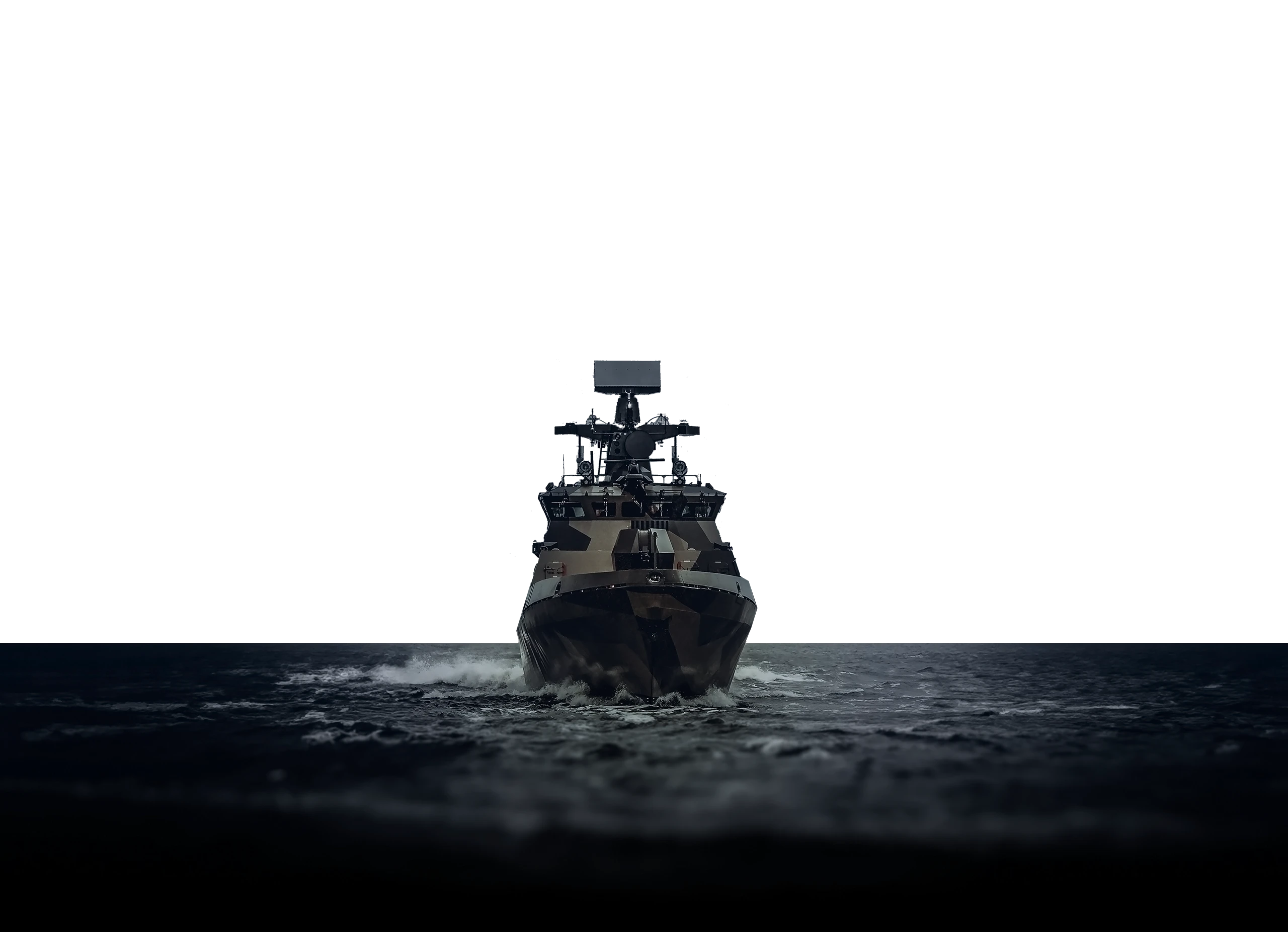 Innovative system solutions as an all-round service
We also manufacture fully customized products and solutions. Whether you need ballistic protection or lightweight structures, FYC guarantees quality and craftsmanship from start to finish. Our full service includes design, manufacture, installation and life cycle management.
Structures for land, sea and air
System solutions can include ballistic protection structures, lightweight structures and stealth protection. We have formidable experience in the manufacture of structures for extreme conditions and for land, sea and airborne platforms and vehicles. FYC quality is guaranteed by our skilled and experienced staff, modern design tools and manufacturing methods, and materials expertise.
Ballistic protection for vehicles, vessels and systems
FYC offers protection solutions for almost any vehicle, vessel or system. Our products include vehicle cab protection and protective panel kits and protective panel systems for different levels of protection.
We always choose the most suitable materials to ensure that the end result is as light and comfortable as possible. With roots in the shipbuilding industry, our design and project team has long experience in working with ships and systems.
Composite structures when performance and lightness is crucial
Composite structures offer superior performance, lightness, strength, and mechanical and chemical resistance. Even the most demanding projects will be a success thanks to FYC's expertise in high-performance defense solutions, state-of-the-art design tools and manufacturing methods. Excellent design, the right choice of materials and efficient manufacturing ensure competitive end results.
Stealth technology
We have expertise and experience in the development and manufacturing of composite structures with reduced radar reflection. Radar absorbent structures (RAS) are composite structures that require precise command of conductive, semi-conductive and insulating layers.
Lifecycle services
FYC takes care of its products throughout their life cycle. Our service includes product inspections, spare parts, operating and maintenance instructions, training, maintenance, and repairs. We offer life cycle services for all composite structures, not just those we manufacture ourselves.
Fragment protection system – a ballistic system for mobile troops
FYC's fragment protection system is an easy-to-use protection system developed and approved for military use. Thanks to the lightweight elements, the protective wall or structures can be built in just a few minutes, and without machines or tools.